Sebago Octoberfest
Saturday September 22, 12pm - 4pm
Help us celebrate the release of our new Single Batch Series beer, Octoberfest in TRUE German style! Octoberfest has been conditioning in the tanks since MARCH and it's time to tap this very special festival beer.
Come celebrate Southern Maine's BEST Octoberfest under the festival tent at our brewery in Gorham, Maine with plenty of beer, German foods, live music, and more.
Ticket Information: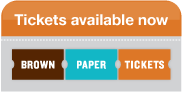 $40 in advance / $45 at the door
$25 - designated driver ticket - for those who would like to come and enjoy the food and entertainment but will not be drinking that day - includes a beer stein!
Click here to buy your ticket!
Your ticket includes:
Collectable Sebago beer stein filled with 34oz of Octoberfest Lager or one of our other craft beers a $20 value! Click here to check the steins out in action!
Wood fired pretzels, homemade pickles, Runabout Red Ale braised bratwurst, sauerkraut, apple braised pork, roasted brussels sprouts, black forest ham, and other traditional German foods! (full menu appears below)
Hourly brewery tours with our brewers
Authentic German music with the Octoberfest German Band of Maine
Live local bluegrass from The Tricky Britches
________________
**** LEDERHOSEN ALERT! ****
Wear your best German apparel - we're giving out a FREE KEG PARTY (a keg of your choice of our beers, a jockey box to serve it with, tap handle, and cups) to the best male and female German outfits! Plan your outfits now!
________________
Additional refills of your beer stein will be $5 for half-stein (17oz) or $10 for a full-stein (34oz).
_____________________
MENU - v=vegetarian option

Beef Roulade stuffed with Bacon, Onions, Pickles & Mustard
Apple Braised Pork
Runabout Red Ale Braised Bratwurst with Horseradish Mustard
Smoked Black Forest Ham Sandwiches w/ Smoked Gouda, Pickled Onions, and Beer Mustard on a Pretzel Roll (roasted vegetables are available in place of ham)
White Bean Soup (v)
German Potato Salad (v)
Sauerkraut (v)
Roasted Brussels Sprouts (v)
Pickles - made by our brewers! (v)
Soft Pretzels w/ IPA Mustard (v)
Click here to purchase your ticket TODAY!